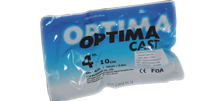 OPTIMA CAST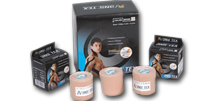 3NS TEX TAPE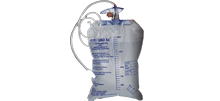 FINE URO DX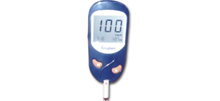 GLUCOSE MONITORING METER
Welcome To Infomed Impex India
Infomed Impex India one of the leading Importer of Medical Products in India is Specialized in synthetic orthopedic casting, tape, fiberglass or polyester fabric coated with water activated polyurathane resin,P.O.P., Blood Gluco meter and other surgical disposable products.Our marketing effort in recent years have been very succesful in establishing domestic marketing network consisting of exclusive distributors in major territories, while new distributors are appointed peridcally for other territories. Distributors work as our close associates in meeting customers requirment to the best of our abilities.
We are one of the leading manufacturers and suppliers of a comprehensive range of sterilized and non-sterilized dressing material and medical aids such as Optima cast,Fine cutter,Fine Plast B.P, Fine CrepeII, crepe bandage, Fine net Stockinet, Fine Pop Plaster, 3Ns Tex Tape and Blood Glucose Monitoring. Our assortment is fabricated using higher grades of raw material such as cotton, fibers and other related material and are offered in sterile packaging and delivered within a stipulated time period.

FINE CREPE BANDAGES B.P.
RETAINS its elasticity even after several washes. Manufactured on imported auto looms has woven fast edges & flesh coloured. Skin friendly Fast edges. Comfortable to wear Smooth & Tight grip.Size Available 6-8-10-15 cms width with 4 m stretched length.

FINE CREPE II

INDICATION Compression for all Orthopaedic and General use, like Strains, Sprains, Painful Joints,Dislocation, Sports Mishaps vericase veins, Burns, Skin Grafts and Post operative Conditions etc.Size Available 6-8-10-15cms width with 4 m stretched length.

FINE PLAST B.P.

BETTER Elasticity 50% to 70% Higher stretchability Provides adequate compression & support Greater mobilty & comfort without rigidity Improves wound approximation.Minimum chances of skin maceration. .Size Available8-10- cms width with 4 -6 m stretched length and 1meter stretched length also available.